International conference " Water Resources in Iraq: Perspectives and Prognosis "
International conference " Water Resources in Iraq: Perspectives and Prognosis "
Date: 2nd ,3rd  and 4th of October 2022 Sulaimani,
Kurdistan Region, Iraq
Komar university of science and technology in Sulaimania, KR, Iraq in cooperation with Lulea University of science and technology in Sweden, United Nation, Ministry of water resources, AlRafidain NGO and APSU NGO for sustainability hold the international conference for water resources and environment entitled "International conference : Water Resources in Iraq : Perspectives and Prognosis " ICWRPP 2022.
Topics and Sessions :
The conference will mainly include three main sessions with topics of interest for submission includes water resources and environment for example but are not limited to:
First Session : Water Resources
Agriculture and Water Resources
Water Quality
Applied Surface and Groundwater Hydrology
Second Session :Environment
Climate Change Impacts on Hydrology and Water Resources
Climate Change, Mitigation and Adaption
Monitoring, Modelling and Prediction of Water Pollution
Third  Session :Perspectives and Risks in Water Resources
Water-related Disaster Risk Reduction
Sediment Transport and River Engineering
Management of Groundwater and Surface water
Forecasting and Control of Water Resources
Water Resources Data Assessment Techniques
Storm water Management and Low Impact Development
Sustainable Irrigation Water Management
Remote Sensing in Water Resources
Geomatics and  Geoinformatics and water resources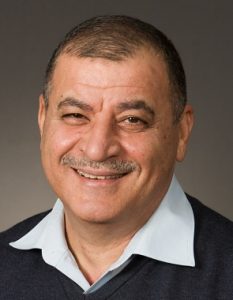 Professor  Dr.  Nadhir Al-Ansari
Professor at the department of Civil, Environmental and Natural Resources Engineering at Lulea Technical University Sweden. Previously worked at Baghdad University 1976-1995 then at Al-Bayt University in Jordan (1995- 2007). Research interests are mainly in Geology, Water Resources and Environment. Served several academic administrative post (Dean, Head of Department). Publications include more than 780 articles in international/national journals, chapters in books and 22 books. I executed more than 60 major research projects in Iraq, Jordan, Sweden and UK. Awarded several scientific and educational awards, among them is the British Council on its 70th Anniversary awarded him top 5 scientists in Cultural Relations. One patent on Physical methods for the separation of iron oxides. Supervised more than 70 postgraduate students at universities in Iraq, Jordan, UK, Sweden and Australia. Member of several scientific societies e.g. International Association of Hydrological Sciences, Chartered Institution of Water and Environment Management, etc. Member of the editorial board of 30 international journals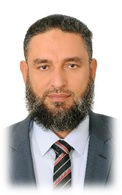 Dr. Mohammed AbdulHakim AlSaadi
PhD. Biotechnology  Engineering (Nanotech./Chem Eng.), M.Sc. and B.Sc. Chemical Engineering
Dr. Mohammed AbdulHakim AlSaadi has been a chemical engineer with industrial and academic experience. currently, he is an associate professor in the National Chair of Material sciences and Metallurgy and Chemical Engineering Dept.,   University of Nizwa, Sultanate of Oman and a visiting senior lecturer in nanotechnology and catalyst research center (NANOCAT), University of Malaya. He joined NANOCAT in 2014 after working for four years in the university of Malaya center for ionic liquid (UMCiL), Department of chemical Engineering, Faculty of engineering. He moved to Malaysia from Iraq in 2006 to obtain his PhD in the department of biotechnology engineering, Kulleyah of Engineering, International Islamic University Malaysia (IIUM) , his research was to synthesize Carbon nanotubes for removal of heavy metal from water. In Iraq, after getting B.Sc. in University of technology, 1991 and M.Sc. in College  of Engineering, University of Baghdad, 1995, both in chemical engineering. He worked in industry as well as in academia as a deputy dean in Almaaref university and a lecturer in college of engineering, university of Al-Anbar. Dr. Mohammed AbdulHakim  specialization mainly is in the field of carbon nanomaterials and their applications in water treatment, membrane technology, sensors, drug delivery and composite material. He contributed to the research in Ionic liquids and deep eutectic solvents and their applications in biodiesel and nanohybride. He filed number of patents in Nanotechnology and DESs. He obtained several awards in the research fields such as the royal award of innovation in water technology from sultanate of Oman. He published around forty scientific research article in peer reviewed ISI Journals such as Scientific reports of ( NATURE), Journal of electroanalytical Chemistry, Water Science and Technology, journal of medicinal chemistry, Chemical Engineering Journal, Chemosphere and many other journals. Dr. Mohammed AbdulHakim AlSaadi has  taught several courses in many chemical engineering and related subjects such as fluid flow, thermodynamics, engineering materials, analytical chemistry, optimization, and heat transfer.
Aim and Mission :
This conference is an international annual conferences and the accepted research articles and papers will be published in "IOP Conference Series: Earth and Environmental Science " a journal  indexed in Scopus and other 19 international journal indexers . This conference is an attempt to access and highlight the main perspectives and prognoses for water resources critical issues, levels and situations in Iraq and Kurdistan Region. Also, it is founded as an attempt to prepare a contribution and a collaboration worksheet paper from different affiliated experts, researchers, academists and entities from the Iraqi Federal Government, UN, Komar University of Science and Technology, Rafidain NGO,APSU for water sustainability NGO,  Lulea Technical University and others and it's a hope they work together in the area of water resources security and forecasting for now and in the future of Iraq .  Also, the participants have a chance to integrate and share their knowledge, information, data   and experiences together and update them so as to enhance the efficiency of Iraqi water resources management system and policy. As the whole world in general and specifically Kurdistan region and Iraq are   facing a serious global warming, water shares from neighbors of the country challenges and recent water issue conflicts, all of the mentioned points have made these challenges more difficult and led to environmental pollution, and declining rainfall intensity mostly in the regions across the country. This conference intends to bring together the experts from Iraq and other international and UN agencies and concentrate all the applications of their submitted articles, researches, ideas, initiatives and guidance in the field of water resources issues for Iraqi's people. This conference is very necessary in understanding the threats and consequences of global climate changes, water pollution, dam's activities, and current water shortage and usage practices. Relevant government officials are invited to work together with academics in developing a master plan to use relevant water data for future planning and forecasting.
Important Dates :
Call for papers : April 22, 2022
Deadline for submitting papers : August 1, 2022
Deadline for the paying the publication and registration fee August 25,2022
The conference days : 2 – 4 September ,2022
Submitting Paper Manuscripts  and Publisher

Publisher :

The accepted articles will be published in "which is one of the well-known journals and indexed in Scopus and the following other 19 international journal indexers as in following :
Conference Proceedings Citation Index—Science (CPCI-S) (Clarivate, Web of Science), CABI ,CNKI,GEOBASE ,GeoRef ,Inspec ,J-Gate ,JST ,NASA Astrophysics Data System ,Naver Academic , Scite , Scopus , WTI Frankfurt , Yewno , OCLC Worldcat , EX Libris Primo , EBSCO Discovery Service , British Library Services , Google Scholar , Serial Solutions , TDNET , INIS
The journal ISSN printed and online as in the following :
ISSN:1755-1307 – E-ISSN:1755-1315
Submitting Paper Manuscripts
Authors and researchers have to use the following links for submitting the manuscripts:
https://www.morressier.com/call-for-papers/625840540d86f90012565256
Templates and guidelines for proceedings papers
These are our templates and guidelines for proceedings papers, they are there to to help you prepare your work.
Essential guidelines
Please follow these essential guidelines when preparing your paper:
Templates
Authors must prepare their papers using our Microsoft Word or LaTeX2e templates, and then convert these to PDF format for submission:
As a summary, please ensure the following:
Paper size is European A4.
Margins are 4cm (top), 2.5cm (left and right) and 2.7cm (bottom).
The paper includes the author name and affiliation (full address including country).
There are no page numbers, or headers and footers, within the paper.
The PDF is free of formatting errors (e.g. corrupt equations, missing or low-resolution figures), since conversion from Word to PDF can introduce formatting errors.
Text is single spaced, not double spaced.
The PDF file is editable and not password protected.
All pages are portrait (landscape pages should be rotated).
Reference lists are checked for accuracy. References can only be linked via Crossref if they are correct and complete.
Figures are placed within the text, not collected at the end of the document.
A thorough proofread is conducted to check the standard of English and ensure wording is clear and concise.
Venue :              
The conference will be held at Komar University of  ,  Science and Technology, D-Building, Conference Hall , Iraq, Sulaimani, Qualaraisy